Thank you for choosing The House Manager's Network for all of your private domestic placement needs. Please be advised that all our diamond service placements come with a one-year guarantee of commitment or a free replacement. To commence a search for the ideal private domestic attendee, there is a required one-time non-refundable registration fee of $399.00. The fee will only be credited to a clients account once a successful placement is secure and an employment offer is presented and accepted. 
What kind of professionals does the House Manager's Network place with HNW families and individuals?
We specialize in placement of private domestic professionals ranging from Nannies, Housekeepers, Personal Drivers, Private and Event Chef's, Personal Security and Yacht personnel. 
Within our executive placement services we offer candidates such as House Managers, Family Managers, Estate Managers, Residence Managers, Chief of Staff, Personal Executive and Virtual Assistants within the luxury private domestic sector.
The Ala Carte services we offer include part time, seasonal Nannies, House Managers and Private Chefs to name a few. 
Our service areas currently include the USA and Puerto Rico.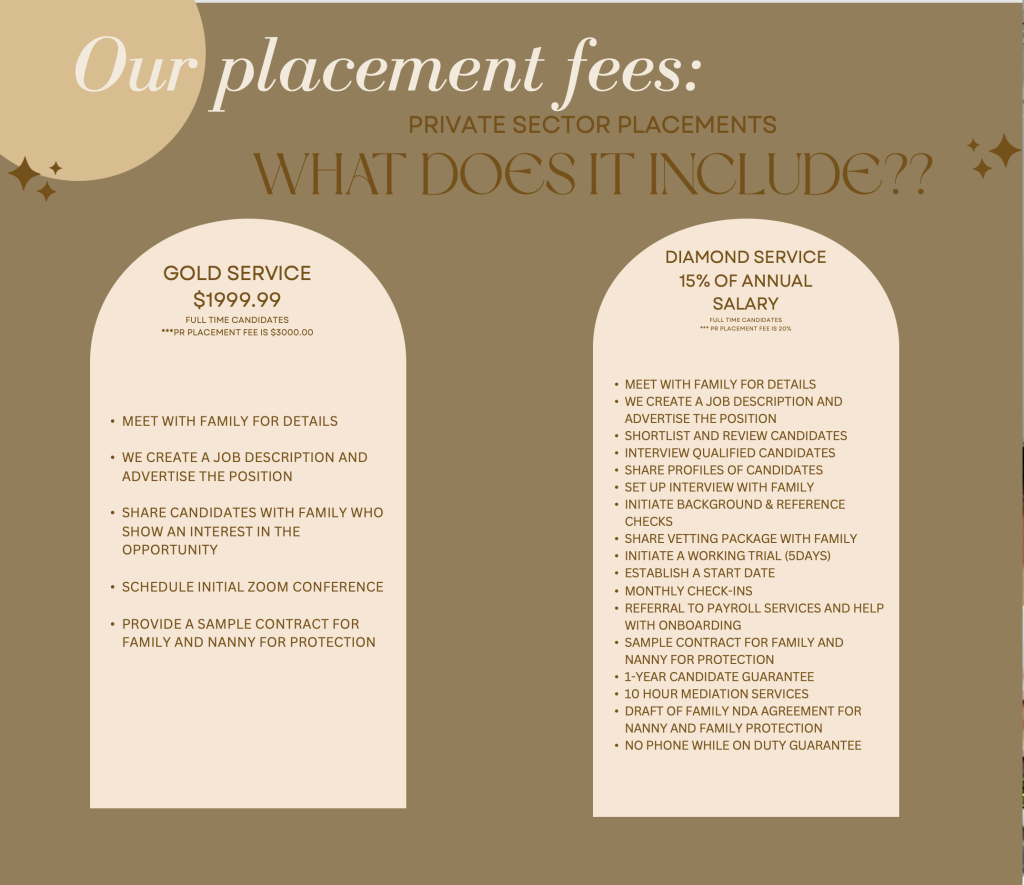 The House Manager's Network allows for a one-week's trial period that is not to exceed 5 consecutive working days during in which the placement fee is waived. Once the trial period is complete and the client presents an employment offer which the potential candidate accepts, the final placement fee is due and must be paid in full prior to candidate's date of hire. Furthermore, during the trial period the client is required to pay for the agreed trial wage. The domestic employer or client is responsible to pay the salary separate from the required agency fee HMN.
Our service areas currently include the USA and Puerto Rico